Kylie lives in Gloucester and specialises in nutrition, movement and psychology. She is an excellent teacher and is an exceptional coach educator. Kylie loves helping athletes at our group sessions.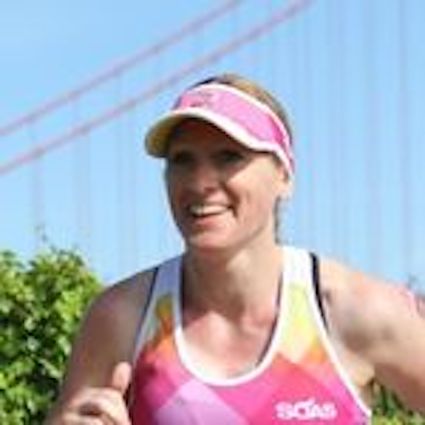 Passionate: About what I do to inspire people and help them reach their full potential.
Empathetic: I understand other peoples' perspectives and tailor my coaching style to meet their individual needs.
Knowledgeable: I have a deep understanding of my field(s) which provides valuable insight and guidance to individuals.
Positive attitude: I maintain a positive attitude to help people stay motivated and focused on their goals.
Adaptable: Adapting to an individuals' changing needs and circumstances to provide effective coaching over the long term.
Excellent communication skills: communicating clearly and effectively can help people understand their strengths and weaknesses and develop an individual plan that meets their needs.
Non-judgmental: I like to create a safe space for people to discuss their challenges and explore new ideas or goals without fear of criticism or rejection.
Creative: I like to come up with innovative solutions to help clients overcome obstacles and achieve their goals.
Goal-oriented: I'm a coach who likes to set clear, measurable objectives in collaboration with athletes then create a roadmap on how best to achieve them.
Patient: I like to give people the space and time they need to navigate complex challenges and make progress at their own pace.
BSc (Hons) – Science Degree
Level 5 Sports Therapist
Level 3 – British Triathlon Coach
Level 2 – Swim England Swimming Teacher
Level 2 – Swim England Open Water Coach
Nutritionist
British Triathlon Coach Mentor
British Triathlon Coach Educator
Swim England Coach
UKAD Anti-Doping Advisor
Currently completing Masters in Psychology
Currently completing Lvl 4 Strength & Conditioning